Route 12

Icon for the Level
Previous level
Poke Tower 2
Next level
Saffron City
Objective
None, training level.
Money Rate
x1
Description
In this level you go fishing with Joey to relax....AND CATCH LAPRAS!!!...Moving on.... This level is a training level and you don't have to defend any Rare Candies.
In the end of the level Giovanni tells you that Maruto is in trouble, and you need to take him to Saffron City.
Layout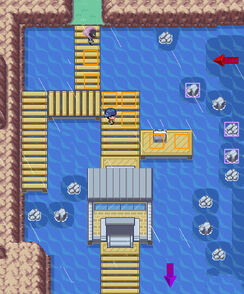 Waves: 45
Spots: 10 (3 Flying-type only spots)
Pokémon
Trivia
Ad blocker interference detected!
Wikia is a free-to-use site that makes money from advertising. We have a modified experience for viewers using ad blockers

Wikia is not accessible if you've made further modifications. Remove the custom ad blocker rule(s) and the page will load as expected.