Viridian City is the 35th level in Pokémon Tower Defense 1.
Description
Beginning in Viridian City, this level shows Cal standing guard outside the Viridian Gym. Zapdos then flies in carrying Gary, who gives Cal instructions to find a trainer named Gold in Johto if Mewthree prevails. Gary then reveals that he will turn himself into Mewthree and that Cal cannot let anybody besides the player fight Gary while under Mewthree's mind control. When Cal leaves, Mewthree appears and tells Zapdos that its babies are safe in return for it's services. Mewthree merges Gary into Groudon's body before you arrive to challenge him. All Pokémon are above level 100.
Layout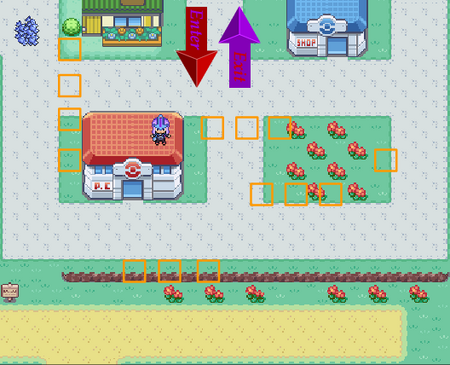 Spots: 14
Waves: 8
Pokémon
Trivia
Groudon may be the super ancient Pokémon mentioned by Kyogre in Cerulean Gym 2.
The mentioned trainer, Gold, is the male protagonist of the Generation 2 games, Gold/Silver/Crystal, and HeartGold/SoulSilver in Generation 4. He's the Johto champion and came to Kanto to take on the Gyms and Red, the protagonist of Generation 1. He's also a character in the manga Pokémon Adventures (Johto Region)
Since Sam placed all the Pokémon in the level above level 100, none of them are affected by OHKO moves, even if the user of the move is at level 100.
Strategy
Main article: Forum:Viridian City
Ad blocker interference detected!
Wikia is a free-to-use site that makes money from advertising. We have a modified experience for viewers using ad blockers

Wikia is not accessible if you've made further modifications. Remove the custom ad blocker rule(s) and the page will load as expected.